ANTI QR-CODE A FILM MADE FOR GILGA STUDIOS
THIS IS MY SUBMISSION.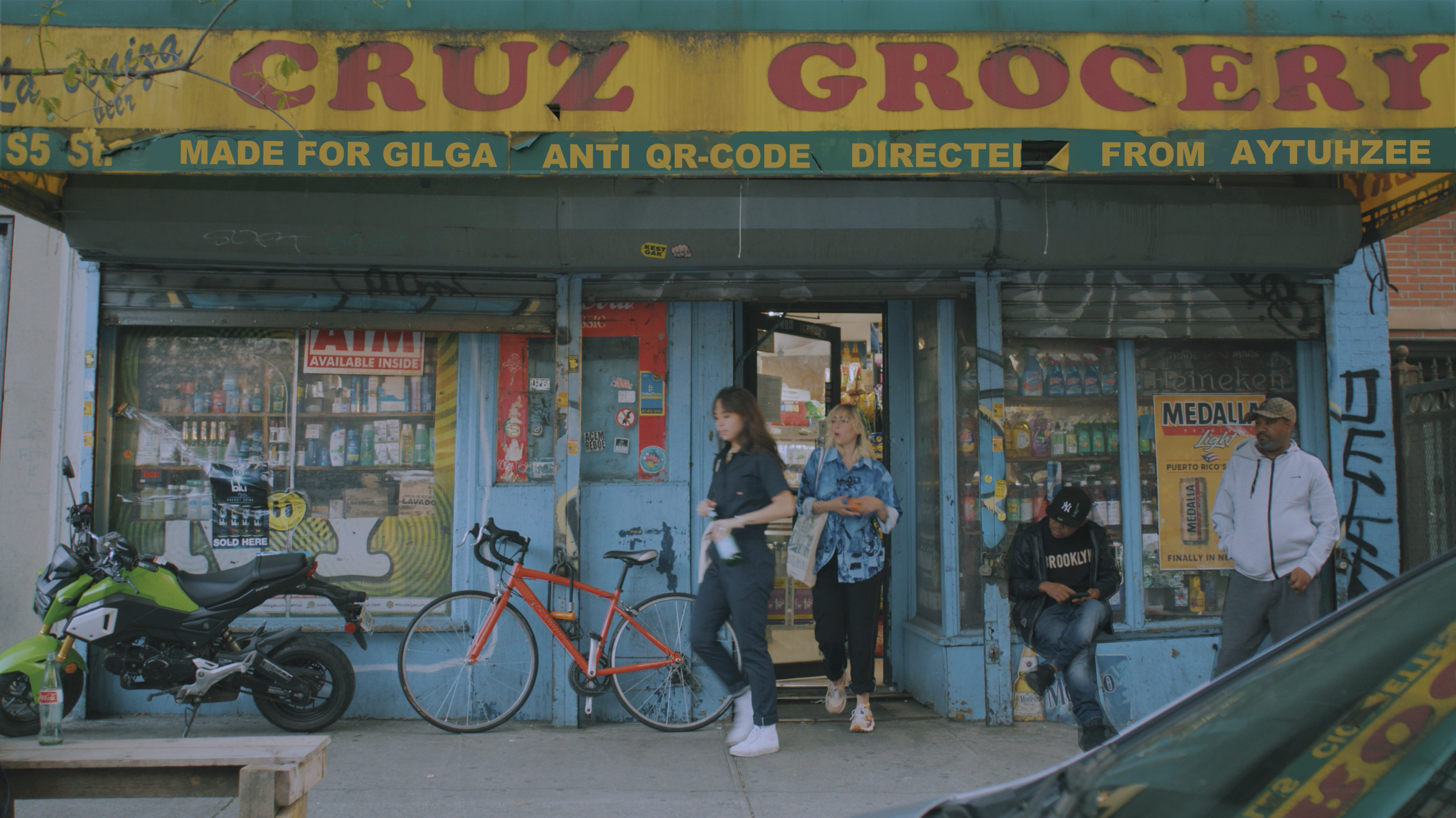 I WANTED TO SHOW THE GILGA TEAM MY ABILITY TO FULLY EXECUTE ON A FILM IN
11 DAYS...WHILE DIRECTLY ALIGNING WITH THEIR VALUE SYSTEM.


SPOILER ALERT:

THE FILM ENDS WITH AMANDA TAKING IN THE ART OF THE STREETS WHILE HER FRIEND IS BURRIED IN HER PHONE, LETTING LIFE PASS HER BY.

AMANDA STOPS ON A POSTER THAT CATCHES HER EYE.
IT READS: "GILGA, IT WOULD BE AN HONOR TO WORK WITH YOU"
EMILY
INSTEAD OF "TELLING THEM WHAT I CAN DO," I WANTED TO SHOW THEM.
BY MAKING THIS FILM I WAS ABLE TO CONVEY MY ABILITY TO:
FOLLOW THROUGH WITH A VISION
WRITE A SCRIPT
PULL TOGETHER A TEAM
SCOUT LOCATIONS
PRE-PRODUCTION PLANNING
DIRECT
ACT (although...I really do feel that way about QR Codes ha)
Post Production
Video Editing
Design (the poster in the film)
Website Development (what you're looking at now)
Social Media Clips and Storytelling