Medium ········· Photography
Published ······ October 2022

A 21 piece self shot photo series embodying what it means to me to
"Take Up Space."

My intention with this series was to free myself from the ways in which I felt like I was "too much" and explore what it feels like to fully take up space and let my energy fill the room.

If anything, I hope this series empowers you to feel the same.

All photos were shot at

@theranchocontento

in
📍Morongo Valley, California.
---
Medium········· Collage, Stickers, Apparel
Published ······ January 2019 - Current


The original You're Fucking Dope art piece that's been passed on thousands of times around the world.

YFD is for celebrating the fucking dope people you come across.

After a great conversation, spotting a cool outfit, a pleasant meal - unexpectedly gifting a fucking dope sticker to a stranger - for just being, fucking dope. No ulterior motives.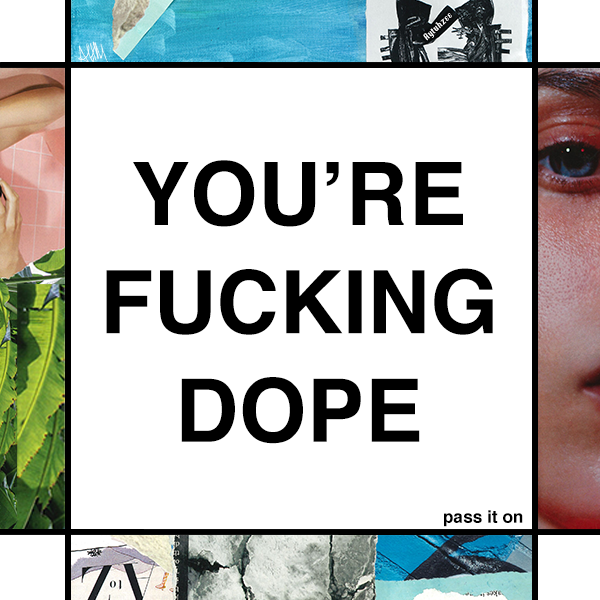 Life Full of Color
(Pitch to Yes Theory)
(P
Medium········· Collage, Apparel,Magazine, Film
Published ······ August 2020